Well @ Work
Health Strategies Program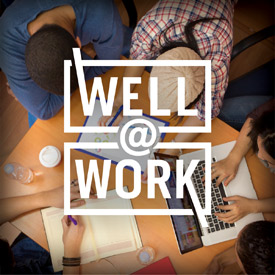 Want to improve your workplace with an enhanced employee benefit?
Dr. Mike is a Health and Wellness Expert and a keynote speaker that delivers Health/Stress Talks, Corporate Wellness Programs, and Mini Wellness Fairs into companies and organizations throughout Boulder County.
Dr. Mike and his team at ADIO Health Chiropractic regularly give 15-20 minute TED-talk style talks in the workplace discussing the cause and prevention of many common health issues. These talks benefit both the Employer and Employee.
Our Services include:
Engaging Lunch and Learns
Health/Stress Talks
In-house health screenings and assessments
On-site service's and demo's
In-house massage and acupuncture
Customizable Micro Wellness Fairs featuring local health-minded businesses
Corporate Discounts
Benefits of implementing Well @ Work: Health Strategies Program
Helps avoid worker's comp cases
Fewer employee sick days
Lower stress
Increased staff productivity
Increased energy
More quality family time = Improved focus at work
Positive outlook
Decreased medical costs = Increased company profitability

Blue Cross Blue Shield of Illinois study on utilization of Chiropractic Care
Results: Clinical and cost utilization based on 70,274 member-months over 7-year period demonstrated:
Decrease of 60.2% in-hospital admissions
59% less hospital days
62% less outpatient surgeries and procedures
85% less pharmaceutical cost when compared with conventional medicine IPA performance for the same health maintenance organization product in the same geography and time frame.
*Reference: Clinical Utilization and Cost Outcomes from Integrative Medicine Independent Physician Association: An Additional 3-year Update. Richard L. Sarnat, MD, JMPT
Book Yours Today
Well @ Work is designed to empower and educate your employee's on how to gauge, manage and improve their health from the inside out while increasing productivity and profitability in the workplace.
Learn the keys to achieving health beyond medicine, having more energy, increased longevity & achieve unprecedented performance levels. For more information or to schedule your Well @ Work: Health Strategies Program, please contact:
Dr Mike Lynch- Owner/Chiropractor
Email: DrMike@adiohealthchiropractic.com
Phone: 720-636-6064
CONTACT US

ADIO Health Chiropractic | (720) 636-6064