Meet The Team
Tech Chiropractic Assistant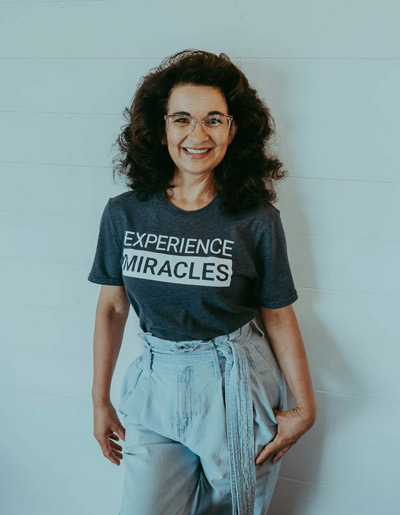 Guiselle grew up deep in the mountains of the Costa Rican rainforest with her parents, grandparents, and 6 siblings. She spent her childhood exploring nature and picking coffee with her family. Learning has always been one of Guiselle's passions leading her to receive bachelors degrees in Business Administration, Tourism and Hospitality Management, Fashion, and Art.
In 2014 she moved to California with her family to help her daughter pursue a higher education in the US. After 6 years of living in California, Guiselle moved to Colorado to be with her daughter, Grace, who is a CU Boulder graduate.
A Passion for Helping People
Healthcare and wellness have always been a huge passion of hers and she is so excited to be a part of the ADIO family. She looks forward to working with all of you and helping you feel better every day.
Fun Fact
I love rocks, waterfalls, and plants"
Living an Active Life
When she is not at ADIO, Guiselle enjoys sewing, hiking, yoga, Pilates, and spending time with her daughter and their dog, Angel.
Book an Appointment
Contact our Boulder clinic today to schedule an appointment!
Lead Chiropractic Assistant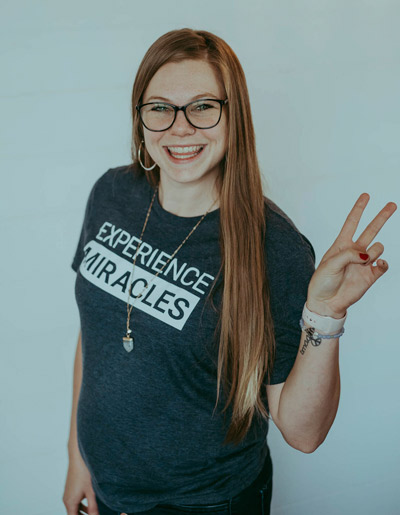 A native of Boulder, Korinne joined our team in March 2018. She is excited to be working in the community where she grew up!
Korinne studied Human Development and Family Relations at CU Denver. For her, these studies were a perfect match for the family-focused care at ADIO Health Chiropractic. Korinne hopes to pursue additional education in something nutrition-related.
Drawn to Our Practice Community
One of the factors that led to Korinne working at our practice is the community feel of our clinic. Before she joined our team, she marveled at how the staff knew all of our patients' names. "They truly take an interest in getting to know patients."
Her favorite part about ADIO Health Chiropractic is being able to engage with everyone in the family. "It is such a joy when we get to see a mom through her pregnancy and get to meet her little one and watch them grow up."
Fun Fact
My favorite thing to do in my spare time is to go dancing with my partner. One day I hope to learn how to ballroom dance.
Outside the Office
Korinne spent a season working with an urban farm in Denver that provides free organic food for the community. By working with The Table Urban Farm, she learned all about the art of organic growing and the importance of connecting with the earth while seeing the resilience of life from seed to maturity. This experience reconnected her with the importance of living a healthy lifestyle and having a goal to fuel your body with healthy, nutritious food.
When she's not working, Korinne loves to read and spend time hiking with her dog Molly, a Border Collie mix. She also likes the opportunity to see her father, who lives in the state.
Schedule an Appointment
Contact our Boulder office today to book an appointment!

ADIO Health Chiropractic Team | (720) 636-6064