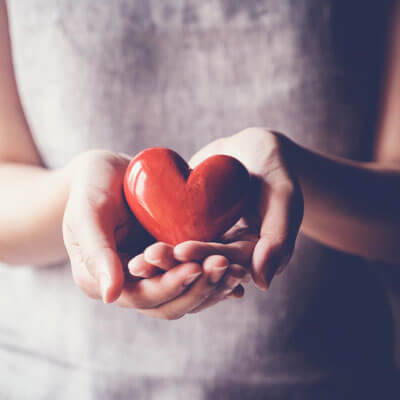 ADIO Health Chiropractic Reviews
What Our Boulder Patients Say
At ADIO Health Chiropractic we love when patients share with us their feedback and comments after chiropractic care. Please read our patient testimonials below to see what other people have achieved through their tailored treatment plans with us.
Share your stories too! Click here to send us your feedback so that we can help to spread the word about the benefits of natural ADIO Health Chiropractic care.
For more information, or to schedule an appointment contact us today.
Looking to visit us for the first time?
Read our reviews on Facebook, Google and Yelp! to hear what our patients have to say.

Holistic Health Approach
I'm impressed with the ability to connect with a client as well as educate a client from the front desk staff to Dr. Mike. I appreciate the holistic health approach and after a lot of time spent with PTs, docs, and chiros this so far is impressive in their implementation of total health.
-Ryne W.
Knowledgeable and Patient
For a first time visit, I was very pleased with the time to explain things and the cause of some of the issues we face. Dr Mike was very knowledgeable and patient in explaining terms and how the body starts to malfunction.
-Rudy D.
Top Notch Operation!
I am impressed with ADIO through and through. My care has been well handled in every way. The Dr. Mike has been personable and intelligent, and I felt cared for just being in his presence. Crystal and Erika run an exquisite reception desk and the atmosphere of the office and treatment rooms is warm and healing. I mostly appreciated that I was given time to make informed decisions on my own, and that my well being seemed prioritized. ADIO is a top notch operation and I am grateful to have found them.
-Mary B.
Great Family Business
Mike and Alanna are wonderful. This is a great family friendly business that has really improved my heath, and that of my wife and kids.
-Bryan B.
World Class Operation!
ADIO Health Chiropractic is the epitome of a world class operation! Dr. Lynch and his staff are hands down the best choice in Boulder for you and your family's healthcare needs!
-Brandon C.
Thanks for Being so Thorough
Thanks for being so thorough. As a fellow health care practitioner I truly appreciate the education components, the team care, and the commitment ADIO has to excel in order to heal their clients! Looking forward to becoming a regular. Be well.
-Alyssa N.
Blessed to have Dr. Lynch
Boulder and surrounding communities are blessed to have Dr. Lynch and his team serving specific, scientific based care. They have a big heart and true desire to see the people healthier thru chiropractic!
-Jeremy H.
Comfortable and Cared for!
The moment I walked into ADIO, I was blown away by the kindness and friendly greetings by each staff member. I immediately felt comfortable and cared for. ADIO health was welcoming and expressed genuine care for my health.
-Erika P.
They're About Getting Results!
ADIO Health is such a beautiful practice, and so state of the art. I would recommend it to anyone! They're about getting results!
-Juan M.
I Recommend ADIO Health to Everyone
Dr. Mike is a talented and passion chiropractor who is on a mission to see his community get well through specific chiropractic care! I would recommend ADIO health to everyone, including my own family.
-Rick K.
Highly Recommend ADIO Health!
Highly recommend ADIO Health to those seeking a healthier lifestyle for themselves.
-Dave S.

ADIO Health Chiropractic Reviews | (720) 636-6064